MUSEUM NEWS
2021
http://www.12mbdragoons.com/news/2021

THE LATEST VIMY UPDATE FROM THE MUSEUM
A HUGE THANK YOU TO ALL WHO ATTENDED VIRTUALLY
THE VIMY & BEYOND FUNDRAISER ON SATURDAY 10 APRIL 2021.
IT WAS VERY SUCCESSFUL AND THANKS TO SHAWN FORTIN
FOR ALL HIS HARD WORK MAKING IT SO.
CONGRATULATIONS TO GEORGE MACKAY WHO WON THE 50/50 DRAW.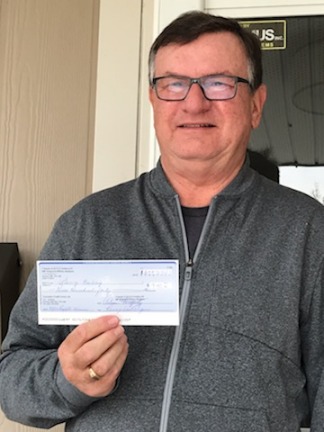 HERE ARE THE SUCCESSFUL BIDDERS OF THE AUCTION ITEMS:
#1 LOTTERY TREE - RICK FELSTEAD
#2 FIT BIT - RENE BELL
#3 RESTAURANT PACKAGE - BRIAN MIDWINTER
#4 RESTAURANT PACKAGE - BRIAN MIDWINTER
#5 QUILT - TRACEY LOCKHART
#6 WINE BASKET - KIM WHEATLAND
#7 HANDPAINTED TULIP WINE GLASSES - SHEILA HAGGERTY
#8 QUILT MAPLE LEAF PATTERN- TRACEY LOCKHART
THANKS TO ALL AGAIN. HAVE A GREAT SUMMER AND STAY SAFE.
HOPEFULLY WE'LL BE ABLE TO WELCOME VISITORS
TO OUR MUSEUM IN THE NOT TOO DISTANT FUTURE.

Information on the
Vimy and Beyond Event 10 April 2021.
A message from the Chair of the Event to help with the virtual meeting.

The Virtul Vimy night will be run through the Cisco Webex Meetings software. There will be several break-out rooms including an Auction Room, an Entertainment Room and a Socializing Room. You will be directed to your desired Room upon joining us through Webex. It is as easy as going to any Web Browser (i.e. Firefox, MS Edge, Google Chrome, etc.) and entering https://signin.webex.com/join

Enter the Meeting Number (then enter key) and the Password (then enter key). If asked to download the Webex App, you can do so or you can just continue on your Browser. We'll do the rest.

If you wish to test your computer, tablet and/or smart phone, we have an Equipment/Software Test day set-up for Sat, 3 April 2021 from 1-4pm. Use Meeting Number: 182 142 8710 and Password: Vimy76.

Shawn Fortin will be happy to help you. Or call him anytime with questions/issues at 431-541-2022.

WRT 50/50 ticket sales, our anticipated sales start date has been delayed as we wait for MB Lotteries to approve our application. Keep checking www.fundingchange.ca/fomi for sales to go live asap.

Brandon Sun Article ~ March 29, 2021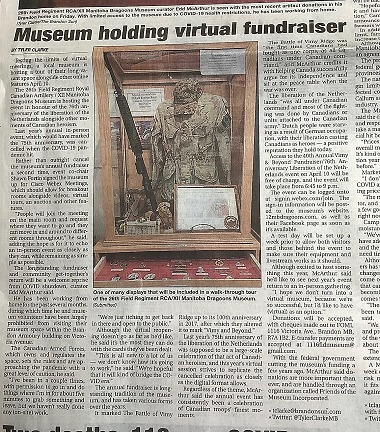 .
Click to read full-size article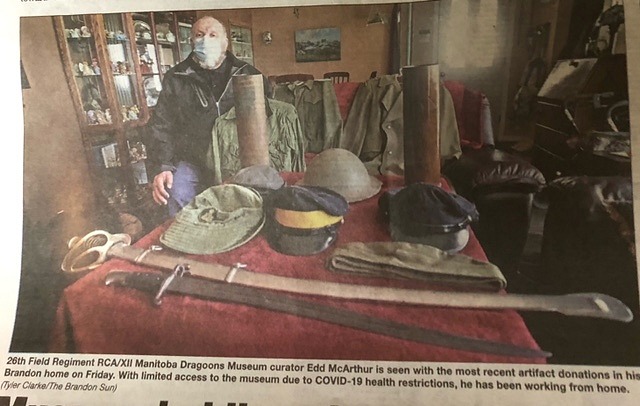 DON BERRY INTERVIEW AND PHOTO
IN THE BRANDON SUN ~ APRIL 7 (Click for full size)
.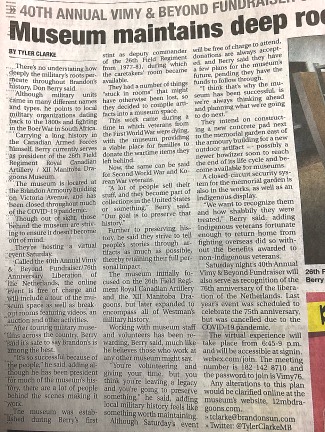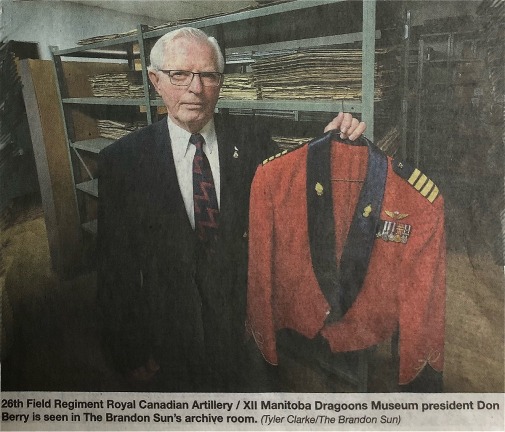 A FEW OF THE VIMY AND BEYOND
ONLINE AUCTION ITEMS
APRIL 10, 2021



WINE BASKET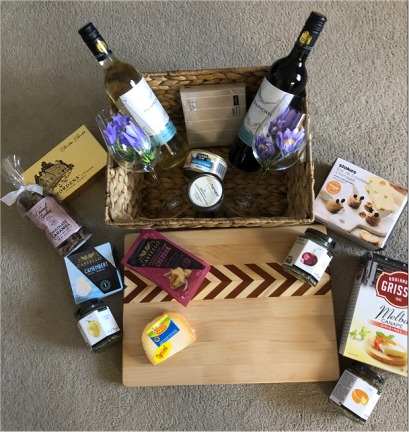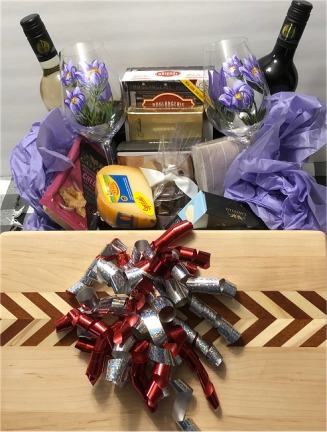 WINE BASKET CONTENTS
1 BOTTLE TRAPICHE PINOT GRIGIO-ARGENTINA
1 BOTTLE TRAPICHE MALBEC- ARGENTINA
2 HANDPAINTED CROCUS THEME WINE GLASSES BY ARLENE HAGGERTY
1 SOY HARVEST CANDLE-TOBACCO & VANILLA-HANDPOURED IN CANADA
1 CHARCUTERIE BOARD – HANDCRAFTED BY LISA CHEMERIKA
1 PACKAGE COCKTAIL NAPKINS-HOME BEIGE
1 BOX OF MORDEN ASSORTED CHOCOLATES
1 PACKAGE CHOCOLATE CARAMELS
1 CAN WILD COCKTAIL SHRIMP
1 BOX MELBA TOAST
3 EPICURE DIPS DONATED BY EILEEN SMITH
CHEESE – GOUDA, ONION CHEDDAR, BRIE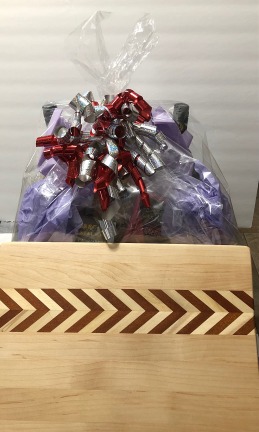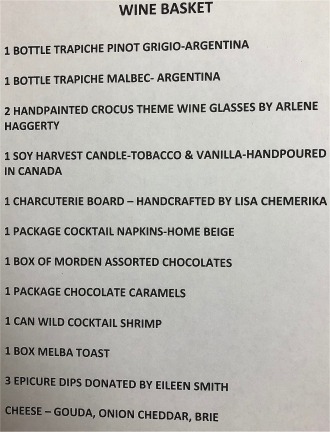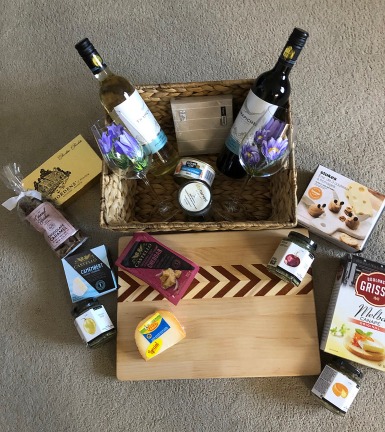 Two of the Beautiful Quilts
Georgina Marshall made and donated the Maple Leaf Quilt
Sheila Smith made and donated the other quilt.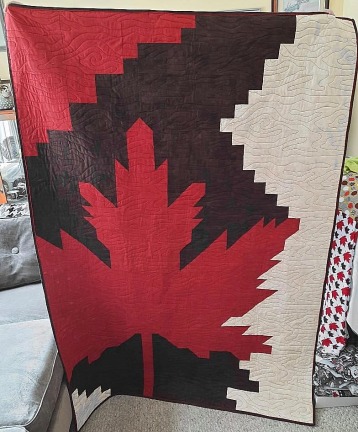 .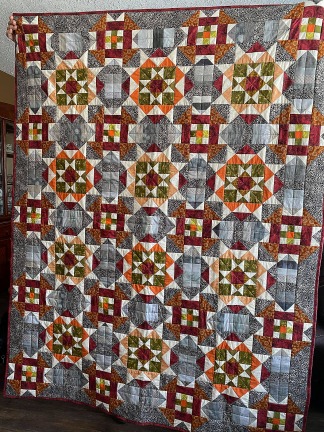 Samples of the Tulip Collection
Tulips are in acknowledgement of the Liberation of the Netherlands
The glasses were painted by Arlene.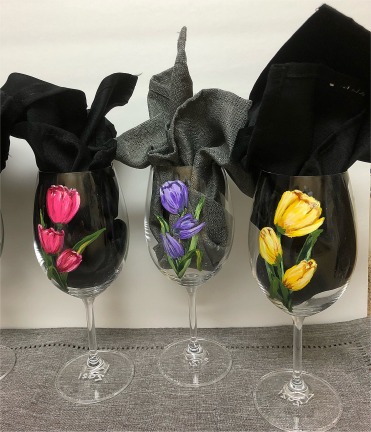 Lottery Tree
Fitbit Inspire 2 Fitness Tracker with 247 Heart Rate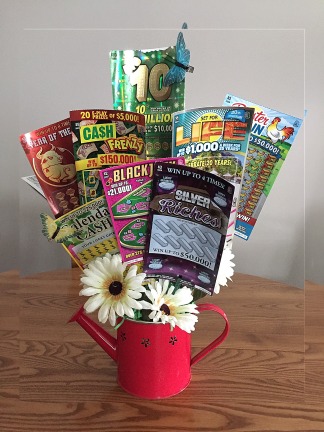 .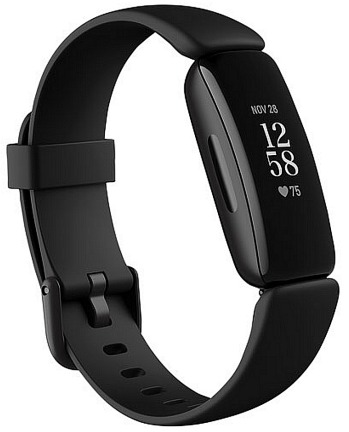 The Restaurant Packages
Wine Basket List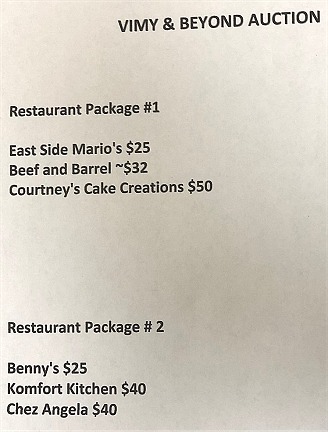 .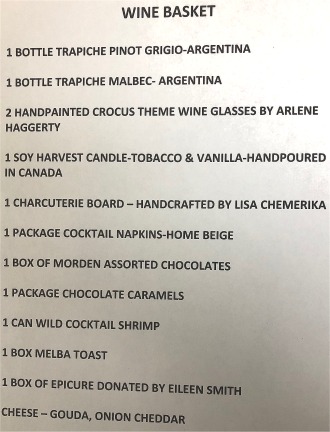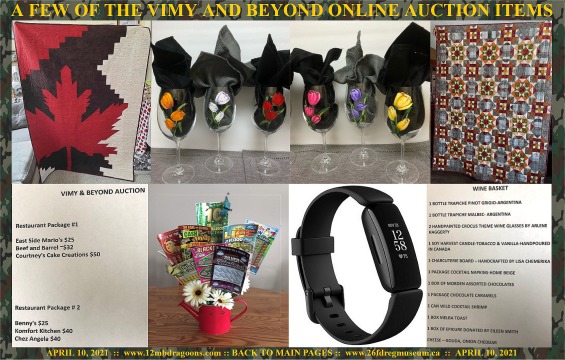 Click for full-size promo collage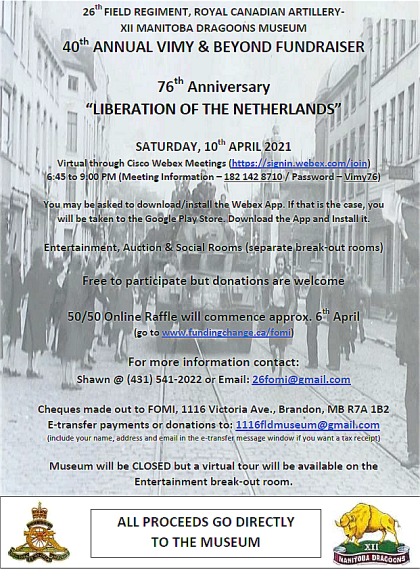 CONTACT LINKS:
Cisco Webex Conferencing
50/50 Online Raffle
Email Contact: 26fomi@gmail.com
E-transfer payments or donations to:
1116fldmuseum@gmail.com



BACK TO MAIN PAGES
www.12mbdragoons.com
www.26fdregmuseum.ca