Visit our monthly online e-zine
AS YOU WERE. . .
Where you can read this month's edition
and peruse the back issues in our archives

WEB WANDERINGS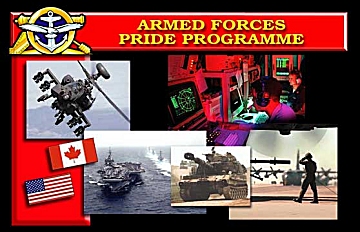 ---
T17E1 STAGHOUND ARMOURED CAR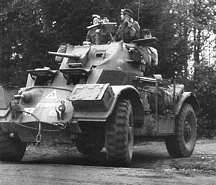 Staghound (T17E1) Armoured Car

The Staghound was the Canadian Army's vehicle of choice when it came to Corps reconnaisance tasks. Equipping the Royal Canadian Dragoons as Corps recce for 1st Canadian Corps and later 1st Canadian Infantry Division in Italy, and the 12th Manitoba Dragoons for 2nd Corps in north-west Europe, the Stag was preferred by Canadian crews due to it's reliability, speed, armour protection and low maintenance requirements.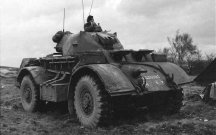 A Command vehicle of the 12th Manitoba Dragoons RHQ
---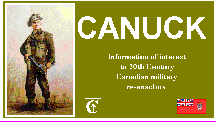 The CANUCK website is expanding to meet the needs of collectors, re-enactors, historians,
modellers and those interested in the Canadian Army's participation in the various conflicts of the Twentieth Century.

---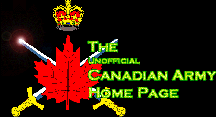 This page was created to provide information to past and present members of the military,
military and civilian organizations, and anyone with an interest in Canada's Army.
---
Visit the Military Tribute Links Page at:
http://www.airmuseum.ca/links.html
The Hillman Military Tribute Page
www.hillmanweb.com/war

WebMaster: Bill Hillman
BILL and SUE-ON HILLMAN ECLECTIC STUDIO