MUSEUM NEWS
2022
http://www.12mbdragoons.com/news/2022


THE BATTLE OF VIMY RIDGE



Click for larger image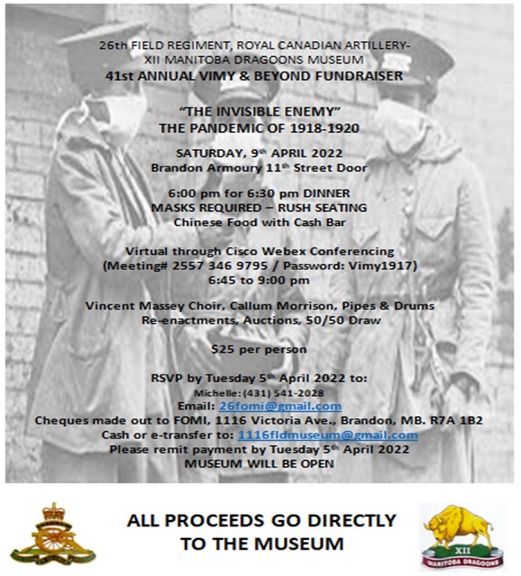 Our 5050 raffle is live at the following link!
https://www.fundingchange.ca/fomi/YhleIplxLBI32shh?ref=X-JWUCfIx1pBB70I
Email: 26fomi@gmail.com
Cash or e-transfer to: 1116fldmuseum@gmail.com
Note: Events and Information are Subject to Change
.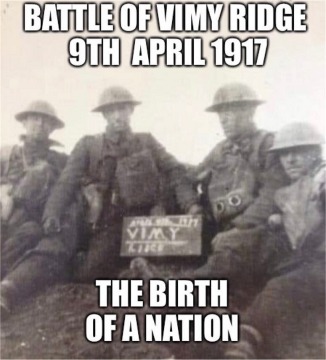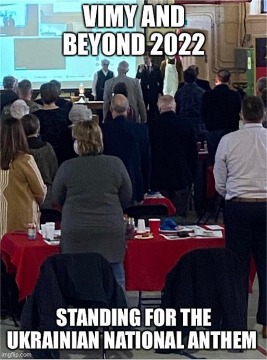 Open Our Giant Photo Album
15 PHOTOS
HERE
PROGRAM OF EVENTS
VIMY NIGHT 2022
6:00 pm Door Open
*** 6:20 pm Welcome Everyone (Shawn Fortin)
Housekeeping - Washrooms locations
Announce that the Museum is open for viewing
50/50 Raffle Tickets Sales ongoing till 8:45 pm.
Also Rainbow Auction until 8:40 pm
*** 6:29 pm Invite Reverend Glenn Ball to say grace
*** 6:30 pm Dinner begins – Numbers on the table will be called randomly
*** 6:45 pm Cisco Webex Virtual Commences
*** 7:00 pm Introductions:
38 CBG ATG Commanding Officer LCol Mark Wilson will bring greetings
As Required: 1. 2. 3. 4.
Acknowledgements - Museum Board, FOMI Board and planning committee,
Sea Cadets, Air Cadets and everyone who helped with the night.
*** 7:10 pm Vincent Massey Choir under the Direction of Meaghan Graham
*** 7:25 pm Re-enactment, Callum, Lori and Pipes and Drums
Ed James (1), Callum (Song of Pandemic), Ed James (2), Callum (One Tin
Soldier), Ed James (3), Callum (Ukrainian National Anthem),
Lori (4), 26th Field Pipes & Drums (5)
*** 8:00 pm Live Auction (Chuck)
*** 8:20 pm Break – Last chance for 50/50 tickets, Rainbow Auction
*** 8:30 pm Live Auction (Chuck)
*** 8:40 pm Rainbow Auction Closes and winners posted on wall.
*** 9:00 pm 50/50 Electronic Draw and Winner announced.
Thanks to all. Good night.
*** Reminder that any items bought must be paid by e-transfer to
1116fldmuseum@gmail.com or in person to Penny.



AUCTION ITEMS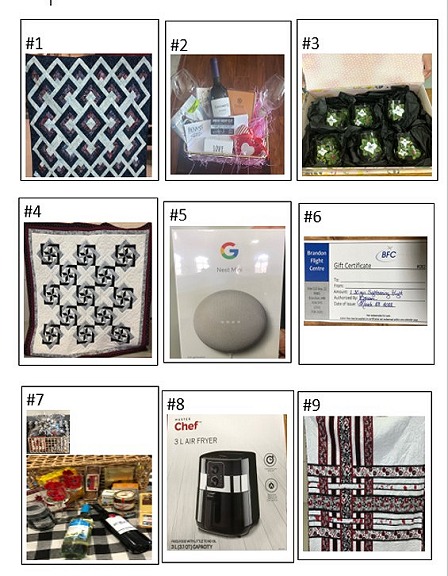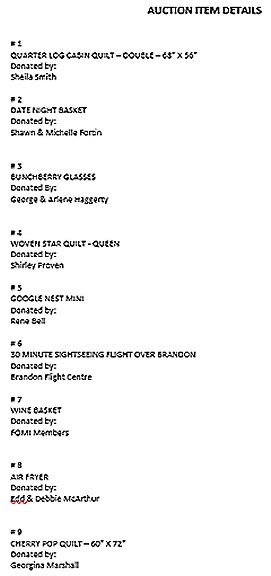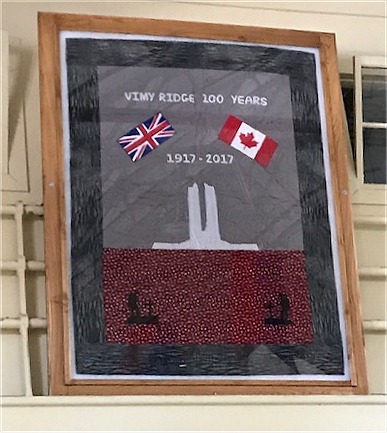 The Battle of Vimy Ridge occurred between the 9 and 13 of April 1917. The battle began on Easter Monday.

This battle was the first time the Canadian Corps fought together under Canadian command. The Corps was commanded by General Arthur Currie -- a very good corps commander. The Canadians succeeded in taking the ridge after failures by both the British and the French. General Currie commanded 100,000 Canadians. There were 10,600 casualties of which 3598 were fatal.

Because of this contribution to winning WWI it is considered as Canada's coming of age. The land where the Vimy Memorial stands was given to Canada by France. Even Hitler in WWII put guards on the memorial to protect it from damage.

The Vimy quilt was commissioned by the museum and Master Quilters Georgina Marshal of Salmon Arm BC and Sheila Smith of St Albert AB collaborated in its creation. The quilt was presented at the Vimy Night Commemorative and fund raiser in April 2017. After it was unveiled it was loaned to the Manitoba Legislature for display for several months. The quilt is now permanently on display at the Brandon Armoury in a projective shadow box. (Sadly not yet open to the public)

Created by Lisa, Mike and George and also thanks to Penny and Chuck.
Our thanks to the quilters and shadow box makers for their hard work. And thanks to George, Edd and Ted for mounting it.
The WWII 75th ANNIVERSARY FLAG
FLIES OVER THE MEMORIAL GARDEN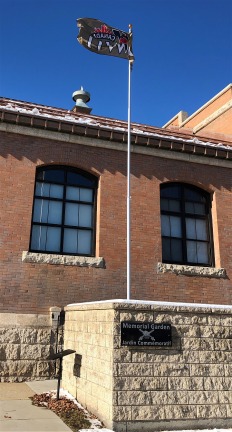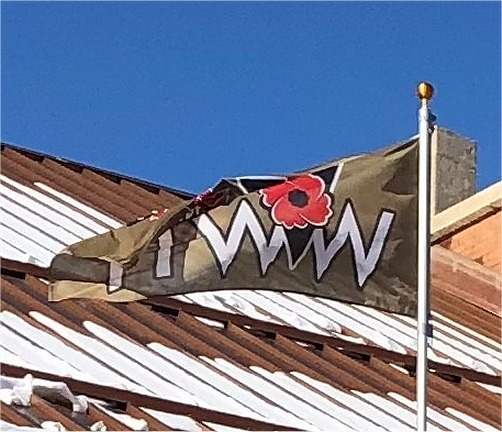 \
Click for full-size pages
*** View Our New Museum Brochure ***
Click on the images above to view in full-size
PDF Image

NOW AVAILABLE
History of 26th Field Regiment
by Colonel Ian Barnes
Copies are available from the Museum or the
Orderly Room of 26 Field Regiment.
The cost is $20.00
---
CHECK OUT THIS MONTH'S WWII NOSTALGIA WEBZINE:
AS YOU WERE . . .
and
BILL HILLMAN'S MILITARY TRIBUTE SITE
www.hillmanweb.com/war

CONTACT LINKS:
Cisco Webex Conferencing
50/50 Online Raffle
Email Contact: 26fomi@gmail.com
E-transfer payments or donations to:
1116fldmuseum@gmail.com



BACK TO MAIN PAGES
www.12mbdragoons.com
www.26fdregmuseum.ca